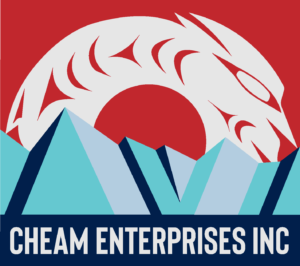 Position Title: Accounting Clerk
Department: Administration
FTE/STATUS: Full-Time, Permanent
Salary Range: Dependent upon Education and Experience
Office Hours: Monday – Friday, 8:30 am – 4:30 pm
Position Summary:
CFN Holdings LP is a Cheam First Nations-owned Company. We are currently accepting applications for the position of accounting clerk for our group of companies.
The applicant will be proficient in sage accounting software and have a minimum of 2 years' experience.
Preference will be given to members of Cheam First Nation or Stó:lō who have the experience and qualifications required for the position.
Required Qualifications / Education / Experience / Skills:
Exceptional attention to detail and accuracy.
Trustworthy and professional-minded.
Ability to work independently without supervision.
Strong business and written communication skills.
Excellent analytical, financial, and mathematical abilities
Excellent time management, organizational, and planning skills.
Possesses strong ethical standards, work ethic, and is highly motivated.
Ability to work in a team geared, cultural and politically sensitive environment.
Ability to balance competing priorities, multitask, and work under pressure.
Ability to be flexible and to work in an environment that applies cross-training within other Departments.
Ability to maintain confidentiality and abide by Cheam Enterprises Inc.'s Policies and Procedures.
Ability to work the occasional evening and weekend
Knowledge, respect and understanding of Stó:lō culture, traditions and language is considered an asset.
Experience working with First Nations community is considered an asset.
Valid BC Driver's License, Class 5.
Satisfactory Criminal Record Check.
Duties and Responsibilities:
Data entry and maintain accounts payable and receivable

Process and enter vendor invoices
Reconcile vendor statements monthly and ensure payments are processed within 30 days of receipt.
Enter receivables and send monthly statements to customers
Receive and enter customer payments.
Communicate with customers and follow for past due payments.

Submission of remittances for payroll deductions, WorkSafe, GST etc.
Maintain a hard copy and digital filing system.
Assist with payroll when required. Experience with preparing T4's and ROE's an asset.
Assist the controller with the preparation accurate of monthly financial reports for board review. This will include communication with customers and follow-up for collection of receivables.
Receiving payments
Some Accounting Clerks may be responsible for data entry and maintaining ledgers. Others may ensure payments and receivables are current. Additional duties and responsibilities can include:

Using bookkeeping databases, spreadsheets, and software such as Microsoft Excel
Managing accounts payable and accounts receivable
Receiving and recording cash and cheques
Producing a variety of reports including income statements and balance sheets
Checking for accuracy in reports, figures, and postings
Managing transactions for cash and cheques with banks
Interacting with management, customers, and vendors
Reports To:
Chief Executive Officer
General Manager
Direct Reports:
Back Up:
From time to time you may be required to provide relief or back up to other employees within your department, or within other departments as your training and experience deems appropriate.
Professional Development:
Cheam Enterprises Inc. encourages lifetime learning. Professional development is one tool to achieve this. You are encouraged to discuss professional development opportunities with your immediate supervisor. Further, additional training requirements may be added by your supervisor to ensure your skills meet the current or expected organizational needs.
Adjustments to Job Descriptions:
CEI retains the right to make necessary adjustments or amendments to job descriptions to meet current or expected business needs provided that the appropriate notice is provided. CEI also retains the right to temporarily reassign employees to another program or department for projects or assignments at any time.
If you are looking for an opportunity to use your experience, and really make a difference with a progressive First Nation, apply today!
Send your resume to info@cheamenterprises.ca
Cheam Enterprises thanks all applicants for their interest, but only those selected for an interview will be contacted.