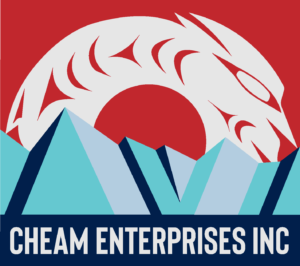 Position Title: Executive Assistant
Department: Administration
FTE/STATUS: Full-Time, Permanent
Salary Range: Dependent upon Education and Experience
Office Hours: Monday – Friday, 8:30 am – 4:30 pm
Position Summary:
The Executive Assistant is responsible for performing daily tasks that will support the Cheam Enterprises Inc (CEI) Chief Executive Officer (CEO). The incumbent will be responsible for administrative, clerical, research and other supports required by the CEO.
Required Qualifications / Education / Experience / Skills:
Business Administration Diploma and/or related Post-Secondary training.
Minimum of two years' work experience in a related administrative position.
Direct experience working with First Nations government and Economic Development as an Administrative Assistant is considered an asset.
Proven experience taking formal meeting minutes, transcribing minutes and preparing action items is required.
Expertise in writing reports and proposals.
Advanced computer literacy and skills in Excel, MS Word, PPT and Adobe Acrobat.
Expertise in shorthand/speed writing and/or typing/keyboarding; as well as experience with the creation and maintenance of various filing systems. (Typing speed of 65 wpm minimum)
Excellent time management, organizational, and planning skills.
Possesses strong ethical standards, work ethic, and is highly motivated.
Ability to work in a team geared, cultural and politically sensitive environment.
Ability to balance competing priorities, multitask, and work under pressure.
Ability to be flexible and to work in an environment that applies cross-training within other Departments.
Excellent listening, verbal and written communication skills. Proficient with community and staff engagement.
Ability to maintain confidentiality and abide by Cheam Enterprises Inc.'s Policies and Procedures.
Ability to work the occasional evening and weekend
Knowledge, respect and understanding of Stó:lō culture, traditions and language is considered an asset.
Experience working with First Nations community is considered an asset.
Valid BC Driver's License, Class 5.
Satisfactory Criminal Record Check.
Duties and Responsibilities:
Administrative and CEI Support Functions:
Responds to general inquiries and redirects phone calls to appropriate staff.
Collect, open, coordinate, log and distribute all CEI-related mail, deliveries, and correspondence.
Draft, organize and distribute all Band meeting announcements, community notices, schedules, and events as required.
Attend, take and draft minutes of all CEI meetings and conference calls, relaying action items and other activities required for follow-up. Ensure that CEI stay abreast of all pending deadlines.
Assemble reports and/or other administrative paperwork as required.
Perform photocopying and faxing as required.
Complete data entry as required
Prepare, update, and maintain a regular logbook of all Board decisions.
Organize and physical and electronic files and archive outdated information
Create forms, templates, and/or procedure/processes, as required
Fiscal Responsibilities:
Assist with or prepare all financial documentation on behalf of CEI Finance. This may include honoraria, purchase orders, cheque requisitions, expenditure reimbursement forms, travel forms, etc.
Records Management:
Develop and/or maintain efficient electronic and physical filing systems, records storage and databases for CEI
Complete auditing of files on a periodic basis.
Other duties or responsibilities as assigned by CEO and GM
Reports To:
Chief Executive Officer
General Manager
Direct Reports:
Back Up:
From time to time you may be required to provide relief or back up to other employees within your department, or within other departments as your training and experience deems appropriate.
Professional Development:
Cheam Enterprises Inc. encourages lifetime learning. Professional development is one tool to achieve this. You are encouraged to discuss professional development opportunities with your immediate supervisor. Further, additional training requirements may be added by your supervisor to ensure your skills meet the current or expected organizational needs.
Adjustments to Job Descriptions:
CEI retains the right to make necessary adjustments or amendments to job descriptions to meet current or expected business needs provided that the appropriate notice is provided. CEI also retains the right to temporarily reassign employees to another program or department for projects or assignments at any time.
If you are looking for an opportunity to use your experience, and really make a difference with a progressive First Nation, apply today!
Send your resume to info@cheamenterprises.ca
Cheam Enterprises thanks all applicants for their interest, but only those selected for an interview will be contacted.