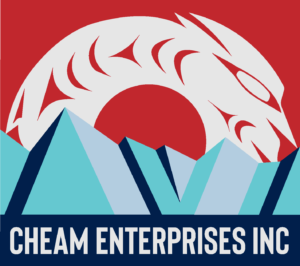 Position Title: General Manager
Department: Administration
FTE/STATUS: Full-Time, Permanent
Salary Range: Dependent upon Education and Experience
Office Hours: Monday – Friday, 8:30 am – 4:30 pm
Position Summary:
The General Manager is responsible for all day-to-day operations of Cheam Enterprises Inc. (CEI) facility and shall direct and coordinate the activities of all departments that are concerned with the operations of the organization. He/she will also cooperate with and assist the accounting department in the completion of its duties through a joint reporting arrangement with the corporate controller.
Required Qualifications / Education / Experience / Skills:
Minimum Bachelor's degree in an appropriate field, e.g. accounting, finance, business administration or economics.
5-10 years experience in Business Management and Development
Excellent understanding of civil contracting, finance and business management is a plus
Experience and working relationship with financial institutions.
Proven record for performance with set goals.
Excellent oral, written & listening skills.
Judgment and decision-making skills with the ability to consider the relative costs and benefits of potential actions and choose the appropriate path.
Ability to identify measures of performance and actions needed to improve or correct performance.
Efficient knowledge of word processing software, spreadsheet software, e-mail software and use of the Internet.
Well-spoken and can speak clearly and confidently in all business settings.
Ability to delegate, set expectations and monitor the progress of all direct reports.
Motivate, inspire, provide, and accept feedback to and from employees.
Possess prioritization skills necessary to use time effectively and set action plans to achieve business targets.
Ability to maintain confidentiality and abide by Cheam Enterprises Inc.'s Policies and Procedures.
Ability to work the occasional evening and weekend
Knowledge, respect and understanding of Stó:lō culture, traditions and language is considered an asset.
Experience working with the First Nations community is considered an asset.
Valid BC Driver's License, Class 5.
Satisfactory Criminal Record Check.
Duties and Responsibilities:
Manage and supervise staff, preparing and assigning work plans for the organization and assigning specific duties.
Review financial statements, sales and activity reports, and other performance data to measure productivity and goal achievement and to determine areas needing cost reduction and program improvement.
Establish and implement departmental policies, goals, objectives and procedures, conferring with the executive members, management team and staff as necessary.
Determine staffing requirements and oversee the interview, hiring and training of new employees with the assistance of the corporate human resources department.
Monitor third-party businesses and suppliers to ensure that they are efficiently and effectively providing the needed services and supplies while staying within budgetary limits.
Develop and present plans for capital projects including land and buildings, and other projects the organization may pursue.
Oversee activities directly related to the sales and marketing of goods and services.
Direct and coordinate with the accounting department the annual projected revenues through various arms of the organization.
Protect the organization's value by keeping information confidential.
Update job knowledge by participating in educational opportunities; reading professional publications; maintaining personal networks; participating in professional organizations.
Enhance the organization's reputation by accepting ownership for accomplishing new and different requests; exploring opportunities to add value to job accomplishments.
Always maintain professionalism, tact, diplomacy, and sensitivity to portray the company in a positive manner.
Reports To:
Chief Executive Officer
Board of Directors
Direct Reports:
Back Up:
From time to time you may be required to provide relief or back up to other employees within your department, or within other departments as your training and experience deems appropriate.
Professional Development:
Cheam Enterprises Inc. encourages lifetime learning. Professional development is one tool to achieve this. You are encouraged to discuss professional development opportunities with your immediate supervisor. Further, additional training requirements may be added by your supervisor to ensure your skills meet the current or expected organizational needs.
Adjustments to Job Descriptions:
CEI retains the right to make necessary adjustments or amendments to job descriptions to meet current or expected business needs provided that the appropriate notice is provided. CEI also retains the right to temporarily reassign employees to another program or department for projects or assignments at any time.
If you are looking for an opportunity to use your experience, and really make a difference with a progressive First Nation, apply today!
Send your resume to info@cheamenterprises.ca
Cheam Enterprises thanks all applicants for their interest, but only those selected for an interview will be contacted.